Our start
OnFireGuy was founded by lifelong entrepreneur and avid collector, David Cady. David became interested in starting a business focusing on selling supplies for collectors. A venture that started as a hobby, ignited into a thriving company. Our name was inspired by David's involvement in the fireplace industry. But as our product line has grown, our name now represents our fast shipping with a heavy focus on customer service. We are "On Fire" to get you your order.
Keeping it in the family
In 2011 OnFireGuy was operating out of one room in the family home. As the company grew, more and more family members got involved and the business took over the entire basement, the garage, and a few storage sheds.
We believe the fun part of having a family-based business is there is so much pride in the quality of the products as well as making the shopping experience more personal. "I've been around a lot of companies over the years, and many people say things like that, but not truly mean it. We're real people just like our customers, and we actually care. We eat, sleep, and breathe this company.", David said. When David passed, his sister Jane took over the company.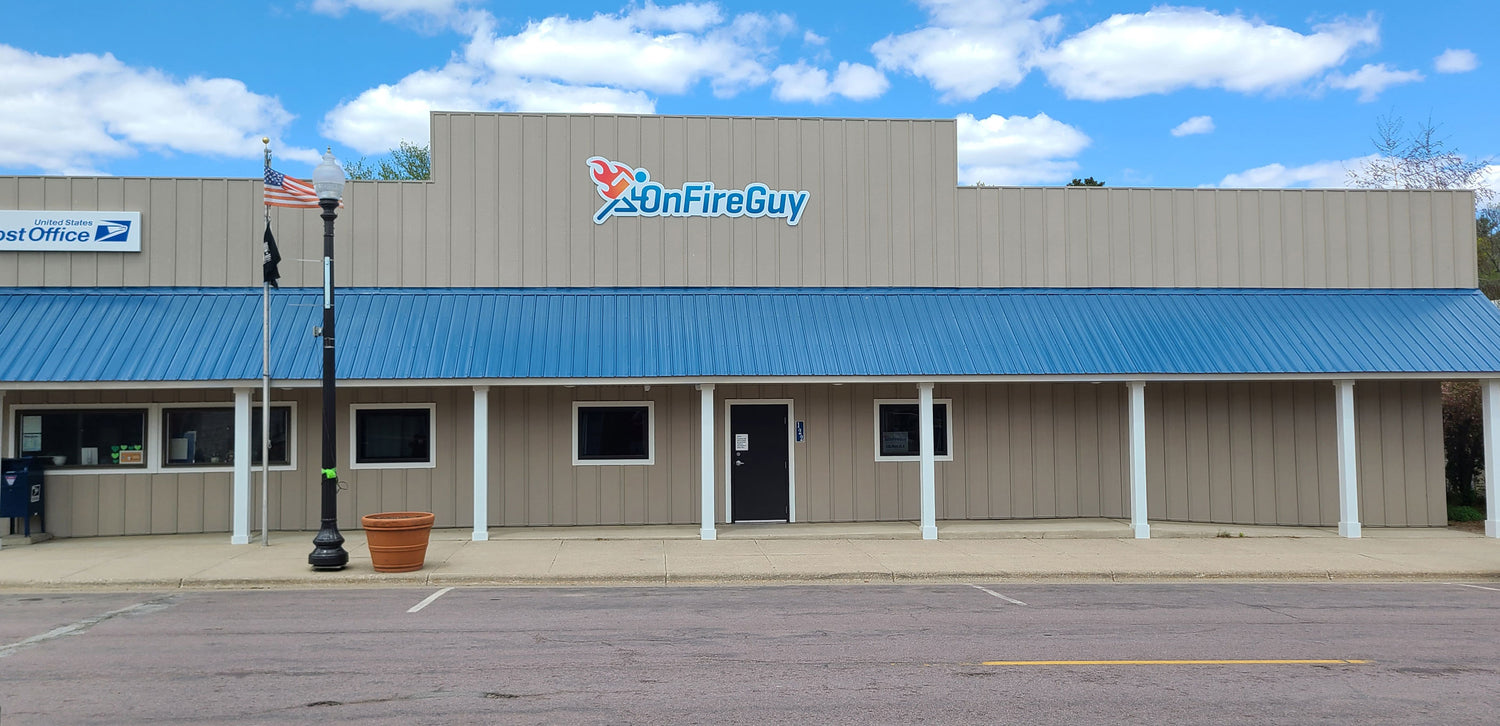 We've come a long way
OnFireGuy has since expanded out of the family home and into our own warehouse. We have brought in employees outside of our family, but we have not lost our values. Our team is proudly committed to quality and customer service, ensuring that every order we deliver meets your needs. We're excited to share our next steps, that are only possible with our wonderful customers who trust us to supply their needs.
The OnFireGuy Difference
Fast Shipping: Orders are shipped the same business day when placed before 2pm Central Time. (Some exclusions apply)
Buy with Confidence: We're here after the sale to help you with any damaged, lost, or stolen products, within the first 30 days. Send us photos of your damaged products and we will file the damage claim for you.
Personal Touch: We include a hand-written thank you note with each website order and an OnFireGuy.com sticker. We'll email your tracking information, let you know when your order has been delivered, and check-in to make sure all items meet your expectations.
Easy Returns: Let us know if something isn't working for you and we will provide you with a return label and return instructions. (Some exclusions apply)
Here to Help: If you need anything, we're an email or phone call away. We do our best to provide "old fashion" customer service and we have a real person answer our phones (during business hours).